Polish Information and Foreign Investment Agency (PAIiIZ)
Experts from TEST prepare for PAIiIZ reports about remuneration (manaHR) and other HR-related issues. PAIiIZ uses TEST's analyses during meetings with potential investors. Polish Information and Foreign Investment Agency provides assistance to investors, who intend to enter the Polish market and make the most efficient use of its opportunities. PAIiIZ's free-of-charge services include organizing visits for investors in prospective investment project locations, providing information on business and legal facets of a given investment project and investment incentives. Moreover, the organization provides assistance in finding business partners and suppliers.

Business in Małopolska
For many years, TEST have been collaborating with Business in Małopolska by providing counsel to new foreign investors. Making use of their extensive knowledge, TEST's experts answer investor's questions concerning the labour market environment and other issues related to HR.
Business in Małopolska Centre (CeBiM) is a unique Polish initiative aimed to improve the range of services offered to investors and exporters, and to do business promotion of the region. Business in Małopolska Centre is composed of: Małopolska Agencja Rozwoju Regionalnego S.A., Province of Kraków, Krakowski Park Technologiczny Sp. z o.o. and Małopolskie Parki Przemysłowe Sp. z o.o.

ASPIRE
TEST has supported ASPIRE since the organization was established. TEST's experts take part in annual conferences and meetings of IT & Business Process Services managing directors, as organised by ASPIRE. During the meetings, experts share their experiences and knowledge on HR.
ASPIRE is among leading business associations in Central and Eastern Europe, gathering companies from IT and Business Process Services industry. Currently, over 150 companies are members of ASPIRE. The main aim of the organisation is collecting and sharing information on the sector and advertising its potential.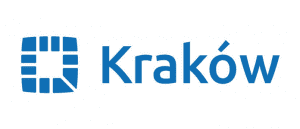 Municipality of Kraków – City Development Department
TEST collaborates with the City Development Department of the Municipality of Kraków with respect to consulting and analyses of job market environment. Experts from TEST provide analyses of trends prevailing on the job market in Lesser Poland and entire country. Since 2015, the Municipality of Kraków has supported the HR in Business and IT Service Centres Conference organised by TEST.